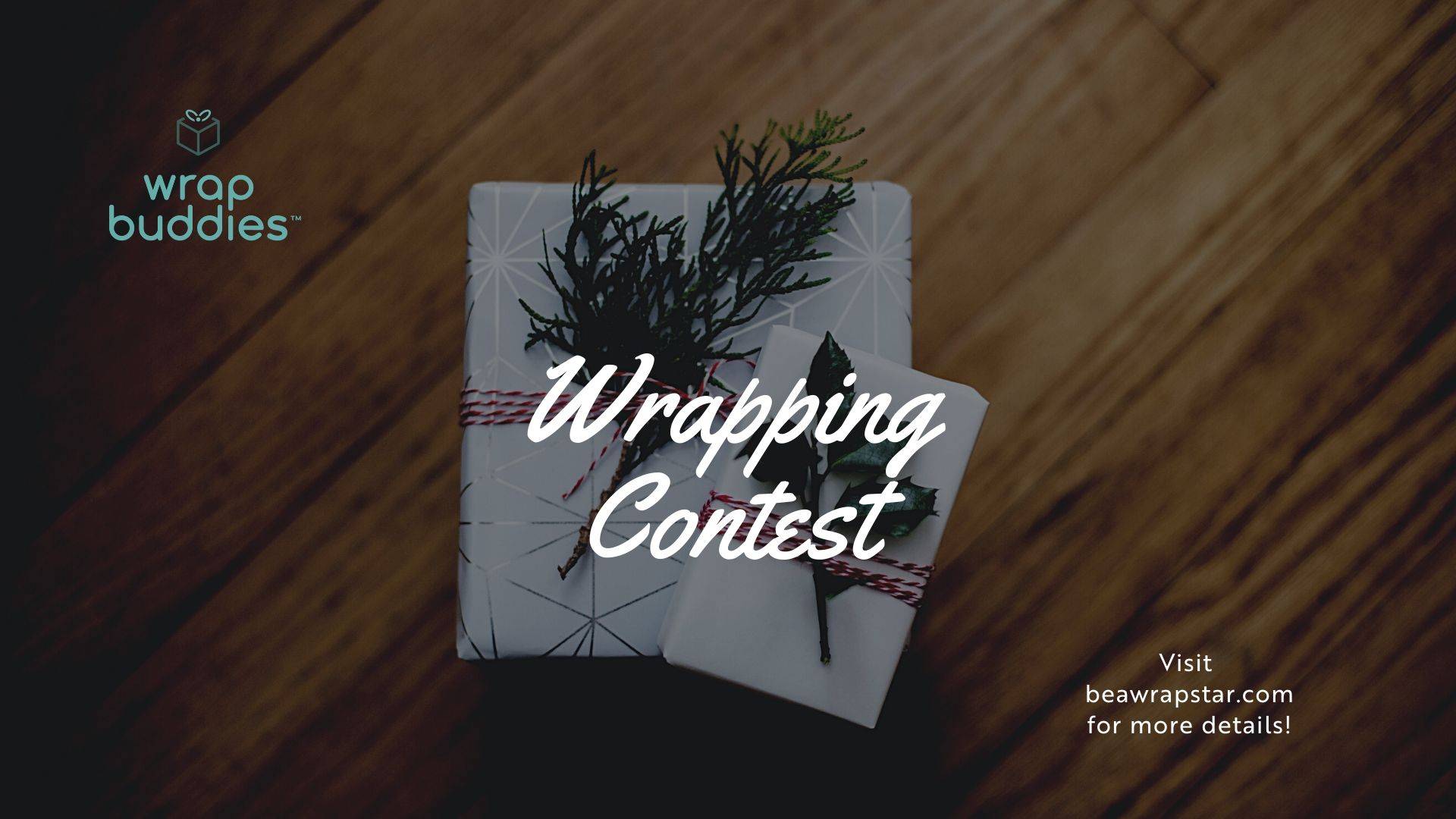 Let's face it, COVID-19 has everyone down. What could be more fun than a gift wrapping contest?
Whether you're a gifted wrapper or all thumbs, we're excited to see your creations. Make us laugh, make us gasp, make us ooh and ah. Here's how this is gonna work:
Shoot a video of yourself wrapping a gift. Show us your process. If video isn't your thing, take some before, during, and after pics.
Share that video to social media. Facebook, Instagram, Pinterest, Twitter. Wherever you are. Use the hashtags #wrapbuddies and #wrapcontest, and tag us (@wrapbuddies on insta & pinterest, @wrapbuddiesco on facebook & twitter).
Share this with your friends and get them in on the fun too!
What are the judging criteria? Anything that moves us is fair game. The categories will depend on the number of and variety of entries, but think along the lines of:
Most beautiful
Most inventive
Most challenging
Most efficient
Funniest
Weirdest thing to wrap
Yeah, that last one brings this to mind...
We'll pic our favorites (the number we pick will depend on the number of entries we get, so spread the word). The ones we love the most will each win $50 in eGift cards from Paper Source and Hallmark ($25 each) to help replenish their supplies, along with a free set of Wrap Buddies and some other swag, too!
We won't judge on the basis of production quality. We're not videographers or photographers either. This is all about the process, the wrapping, and the end result. Make us impressed or make us laugh. It's up to you.
We'll judge the results and announce winners on social by 6/2/20.
Questions? Hit us up at contest@wrapbuddies.co.
Let's have some fun!!!